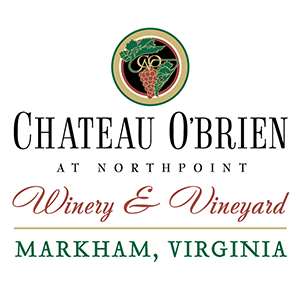 3238 Rail Stop Road
Markham, VA 22643
540-364-6441
howard@chateauobrien.com
chateauobrien.com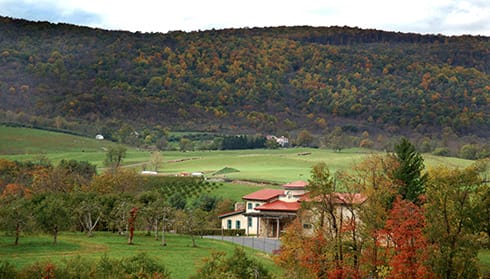 Chateau O'Brien
Chateau O'Brien at Northpoint is proud to be a family-owned and operated winery, with owner Howard O'Brien personally pouring wine and sharing his intimate knowledge of the wines at the tasting bars. The winery is nestled in the Blue Ridge Mountains of Northern Virginia and has earned a reputation for producing hand-crafted wines of distinction in a variety of styles ranging from premium dry white varietals to complex red blends with depth and integrity, and even a wildly popular Apple Dessert wine.
Enjoy The Chateau From Above! We strongly believe that the quality of our wines begins in the vineyard. Our wines embody the unique and enduring characteristics of the soil and climate. The steep slopes and rocky soil provide excellent drainage and trace elements that contribute to our wines. Our vineyard is currently 25 acres with a planned expansion to 45 acres with a new vineyard site purchased last year in 2014. Our vines were hand-selected to match our rootstock for the intensity of flavor and true varietal character and are nurtured through natural viticulture approaches. We strive to apply all forms of safe farming practices.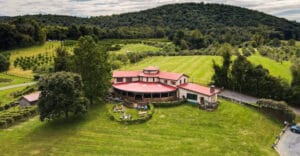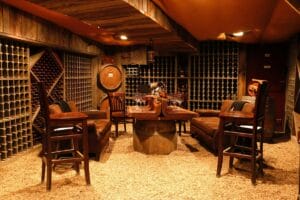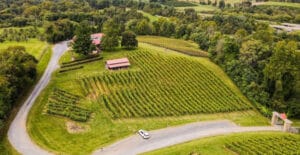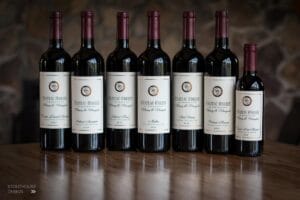 About

:

Chateau O'Brien producing wine in 2005 to fulfill a passion and dream for Proprietor, Howard O'Brien, Jr. From his travels around the world, he developed an enthusiastic interest in quality wine and a desire to learn more about the wine industry. The winery and vineyard opened in 2006.

Varietals: Cabernet Franc, Merlot, Malbec, Petit Verdot, Cabernet Sauvignon, Mourvèdre, Tempranillo, Tannat, Albarino, Chardonnay, French Colombard, Pinot Grigio, Petit Manseng and more.
Offerings at

:
Wine Tastings
Eat Imported Chocolate from Ireland
Closest Winery Neighbors

:
Policies

:

Hours: Thursday-Sunday, 11 am - 5 pm (except major holidays)

Children / Under Age: Only 21 years of age or older are permitted on premises for safety reasons.

Pets: Please be aware that we don't allow pets.

Bus / Limo: Reservations are strongly encouraged.

Outside Food: Guests are welcome to bring their own food (no large coolers, please).

Food Service: Chateau O'Brien offers Gourmet Cheese, Cured Meats from local farms, and Freshly Baked Baguettes. As well as, Imported Gourmet Crackers, Tayto's Potato Crisps, and Lily O'Brien Chocolates from Ireland.

Reservations: Reservations are strongly encouraged.

Private Events: Reservations are strongly encouraged.

Tastings: Reservations are strongly encouraged.
Events at

:
Wine Library & Cellar Tasting Event
Champagne & Sparkling Tasting Event
*Visit our Events Page for details and registration
See all of our events on our website