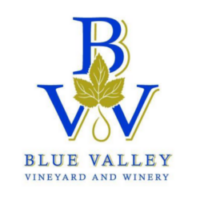 5535 Blue Valley Way
Delaplane, VA 20144
540-364-2347
info@bluevalleyva.com
bluevalleyvineyardandwinery.com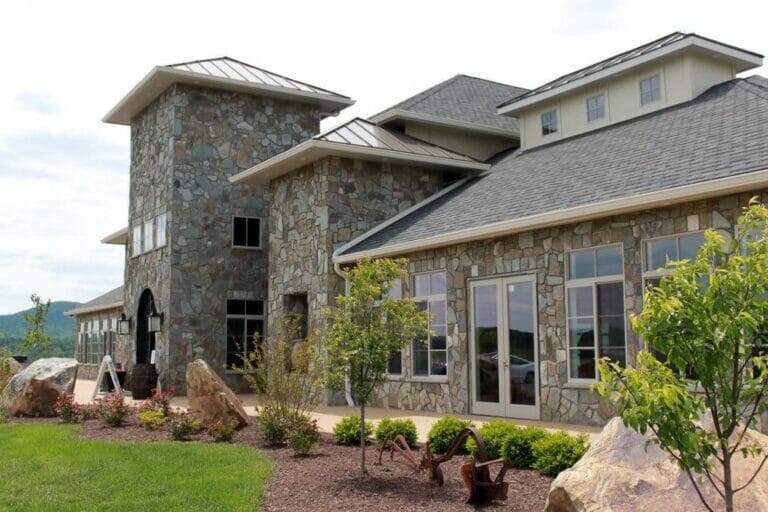 Blue Valley Vineyard and Winery
The award-winning wines, along with breathtaking views of the Blue Ridge Mountains and the Shenandoah Valley make Blue Valley Vineyard and Winery a premiere destination in Fauquier County. The Zissios family believes the key to making good wine is patience and attention to detail. An ideal that is upheld daily by​ the family's belief in strong family values, friends, and of course great wine!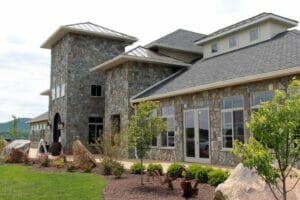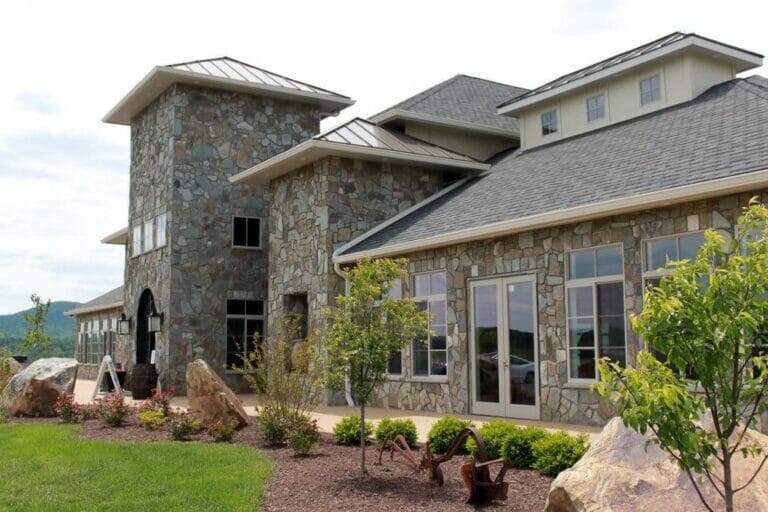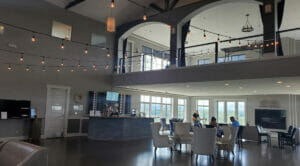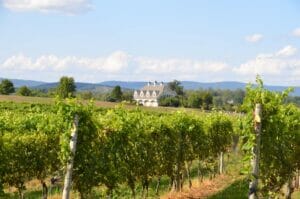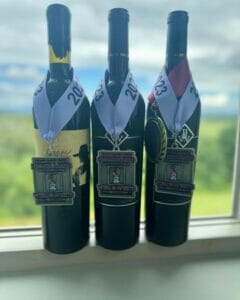 About Blue Valley

:

The Zissios family journey began in the scenic mountains of Greece when Yianni (John) Zissios started making wine with his grandfather at the age of 9. What started as tradition turned into a passion. Memories of winemaking inspired the Zissios family to bring their legacy to the Shenandoah.

Varietals: Blue Valley produces wine varietals best suited to the climate and soil of the Virginia vineyard including Viognier, Chardonnay, Seyval Blanc, Rose, Chambourcin Rose, Cabernet Franc, Merlot, Petit Verdot and more.
Offerings at Blue Valley

:
Tours of our 20,000 sq ft. tasting and wine-making facility. By appointment only.
Closest Winery Neighbors

:
Policies

:

Hours: Hours of operation all year round are Monday-Thursday 11 a.m. – 5 p.m.; Friday and Saturday 11 a.m. – 7:30 p.m. and Sunday 11 a.m. – 6 p.m. Please check back as these times may change.

Children / Under Age: Yes, we are a family-run business with many grandchildren of our own. Please feel free to bring your children. Children must be under adult supervision at all times.

Pets: Yes, well-behaved and leashed pets are welcomed on our grounds. We kindly request you to clean up after your dog.

Bus / Limo: Yes, our parking lot is large enough to accommodate buses and limo's of all sizes.

Outside Food: Outside food is permitted anywhere on the property. We also offer a collection of cheeses, meats, spreads, and bread for purchase.

Food Service: We offer a selection of flavorful items. This includes specially sourced Amish cheeses from Goot Essa, salami, Greek olive oil dip sourced from our family's 100 year old olive grove in Greece, olives, and fresh baked baguettes sourced from Tribeca, New York. See website for menu.

Reservations: Reservations are not required.

Private Events: Whether you have a handful of people or several hundred, we have the perfect meeting space to fit your needs. Please send an email to events@bluevalleyva.com to inquire.

Tastings: Reservations are not required for tastings. Tastings are now self guided to enjoy at your leisure. Tastings consist of 5 of your preferred wines. You may choose Red, White, or Mixed. Tastings are $17 plus tax & gratuity per person. We no longer accept cash in the tasting room.
Events at Blue Valley

: See all of our events on our website