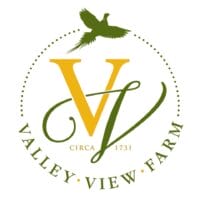 1550 Leeds Manor Road
Delaplane, VA 20144
(540)302-6298
info@valleyviewva.com
www.valleyviewva.com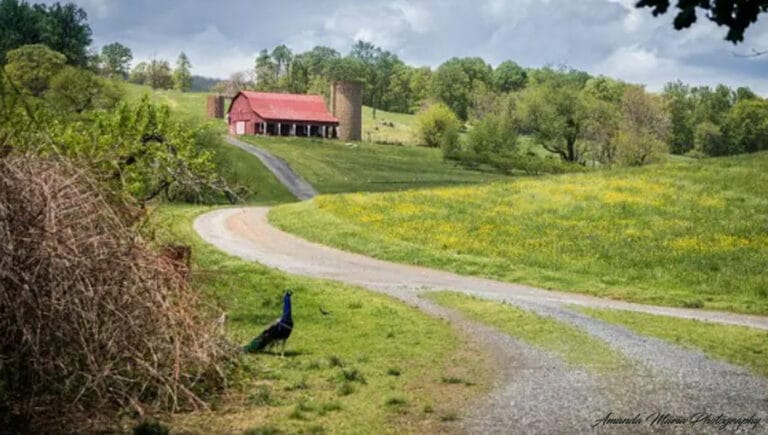 Valley View Farm
Valley View Farm is a family-owned and operated agri-tourism destination and educational farm located in the northern Piedmont of Virginia. For five generations the Strother Family has served as stewards of Valley View with a continued commitment to producing and providing the finest farm-to-consumer artisan foods and craft beverages. The farm is the perfect rural destination for agritourism and rustic weddings and special events.
Valley View is open to the public seasonally. Our pick-your-own orchards include peaches, blueberries, blackberries, cherries, and apples. Our Locavore Farm Market offers local artisan foods and beverages from the Valley that include baking mixes, honey, jarred goods, and local favorites from other small businesses, as well as farm-to-consumer beef, pork, cornish hens, chicken, and eggs raised in the Valley.
Valley View Farm is home to Valley View Hard Cidery, Noble Hive Meadery, Valley View Cellars, and Strother Family Vineyards. Premium wines, hard cider, and mead are available in the Locavore Farm Market Taproom. Hand-crafted art and furniture created from repurposed Philip Carter Winery barrels and century-old reclaimed wood from the Farm have been transformed into the Orchard Branch Collection Art & Furniture available in the Locavore Farm Market.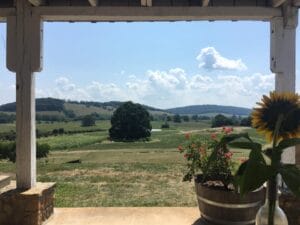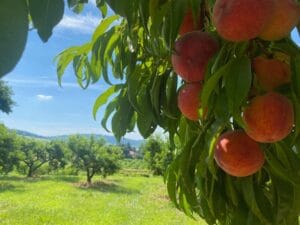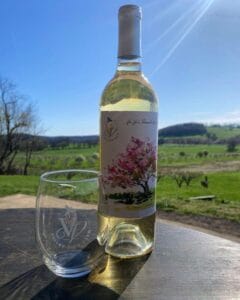 About

:

The Strother Family has served as stewards of historic Valley View Farm for five generations and is proud to announce the recent partnership with Philip Carter Winery to open a wine and hard cider tasting room at the farm located in Delaplane, Virginia.

Varietals: Valley View Farm began planting vineyards in 2017, adding wine-grape production to our agricultural endeavors. Our Peach Wine is made from red haven and Sugar Giant peaches harvested from the peach orchards at Valley View Farm.
Offerings at

:
Wine and Hard Cidar Tasting
The Locavore Farm Market
Seasonal Pick-Your-Own Fruits and Organic Vegetables
Corporate Retreats and Family Celebrations
Closest Winery Neighbors

:
Policies

:

Hours: Saturday: 12 pm - 6 pm
Sunday: 12 pm - 5 pm
Monday - Friday: CLOSED

Children / Under Age:

Pets:

Bus / Limo:

Outside Food:

Food Service:

Reservations:

Private Events: Corporate Retreats | Birthday Celebrations | Family Reunions | Picnics | Group Activities | and more!
*Valley View Farm is not currently booking weddings.

Tastings:
Events at

:
Fly the Valley View Skies (check calendar for dates)
See all of our events on our website
Things to Do in the Area

:

Park: